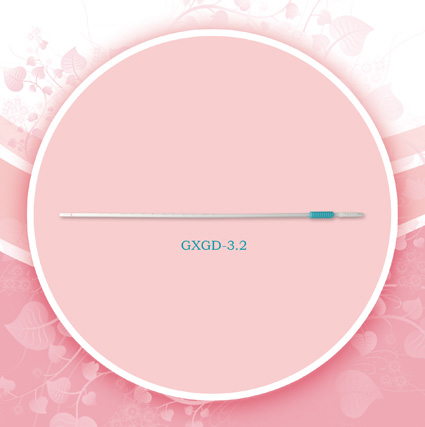 Can replace endometrial biopsy methods such as traditional gynecological spatula ; applying manual vacuum aspiration method for endometrial tissue suction, it lessens pain and avoids damage.
Product Features:
No pain: no need to dilate cervix; just 3.2mm in diameter; no pain to the operated.
No damage: multi-points vacuum aspiration sampling avoids damage to uterine cavity caused by traditional spatula sampling.
Less blood: gentle and soft material with good plasticity; vacuum aspiration sampling with less blood.
Safe: single use; no need to clean; avoids cross infection.